The "Ancient Isle Survey" open-world game mode runs from November 4 to December 14.
View the main Verdurous Holiday event details here. You can also find a collection guide for this game mode here.
Rewards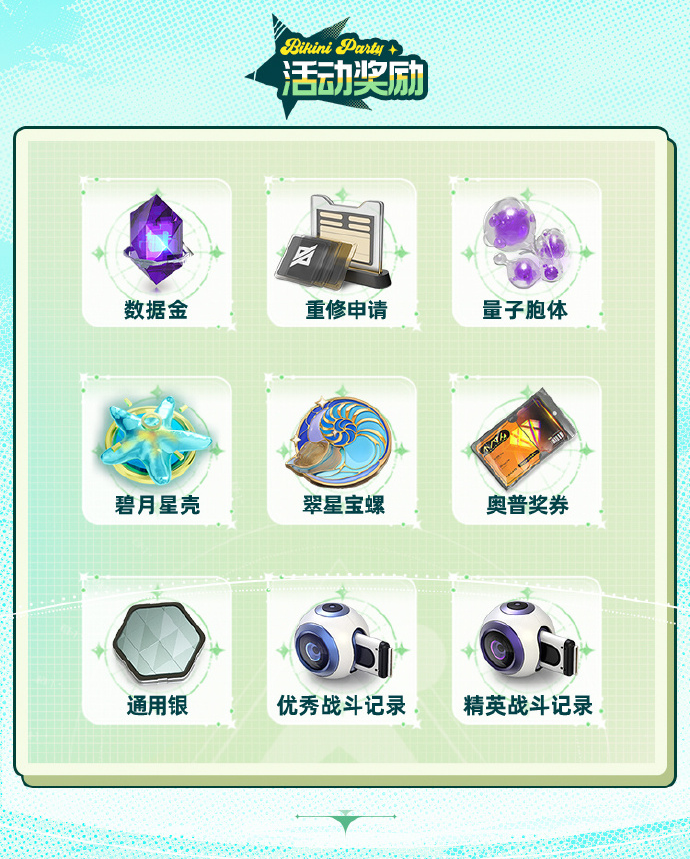 Digicash
Revision Application
Quantum Cell (SSR Neuronic mat)
"Emerald-Star Cowrie" and "Jade-Moon Shell" (event shop currency)
Opal Voucher (dorm currency)
Silverbucks
Operative XP
Map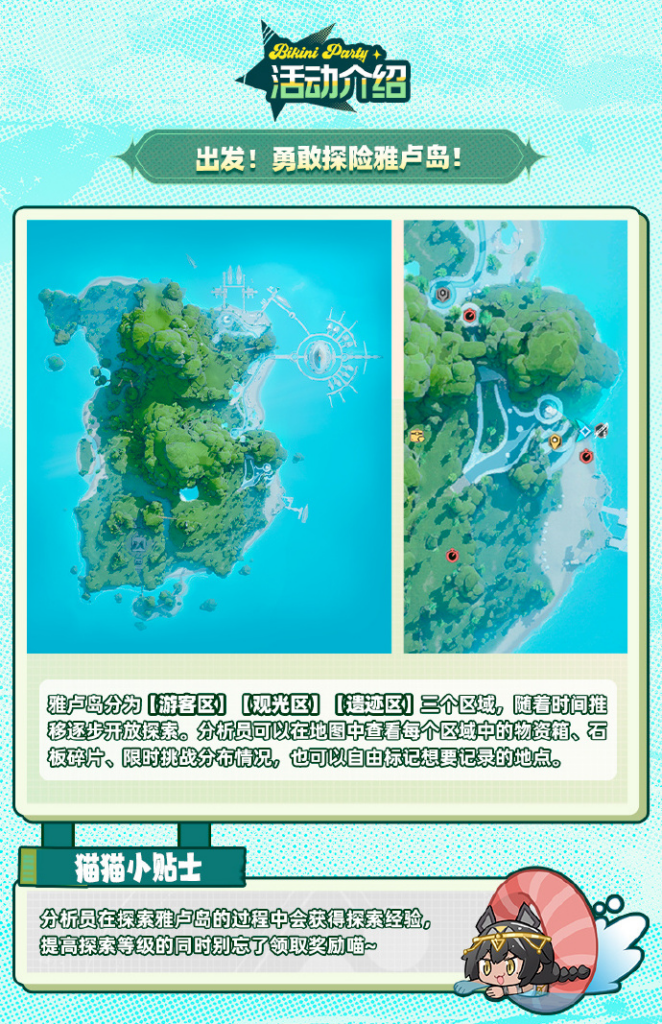 The map is composed of three areas that each open after a certain date:
Scenic area: November 4
Ruins area: November 9
Resort area: November 14
Each area will stay open until the end of the event.
Cat fact: adjutants will gain exploration XP while exploring the island. Don't forget to collect your rewards as you increase your exploration level~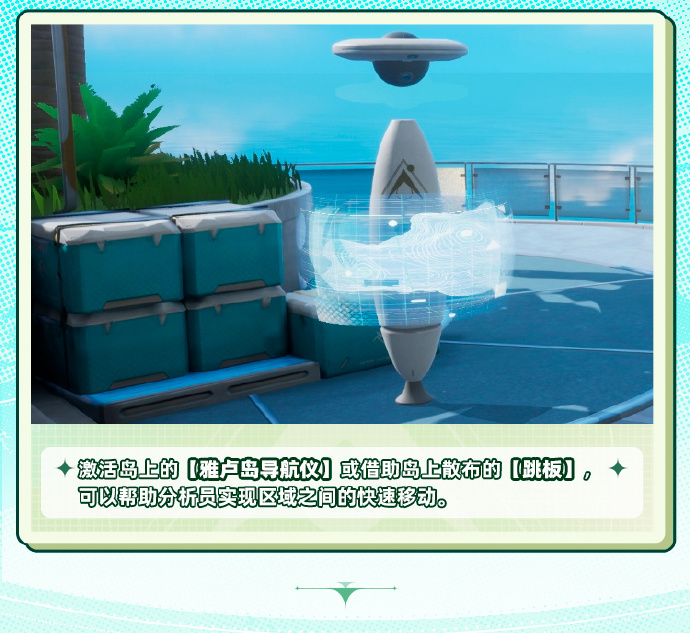 Activate the "Yallu Island Navigator" or use Springboards scattered around the island to quickly travel between areas.
Earning Rewards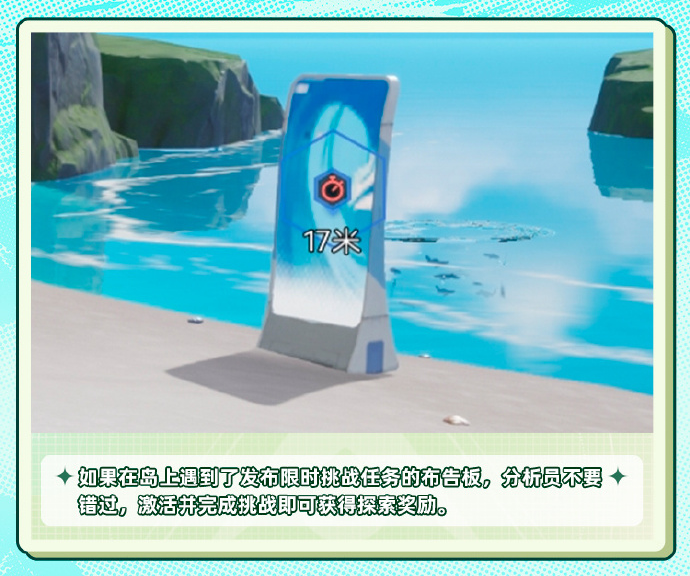 Activate notice boards to complete time-limited challenges and gain rewards.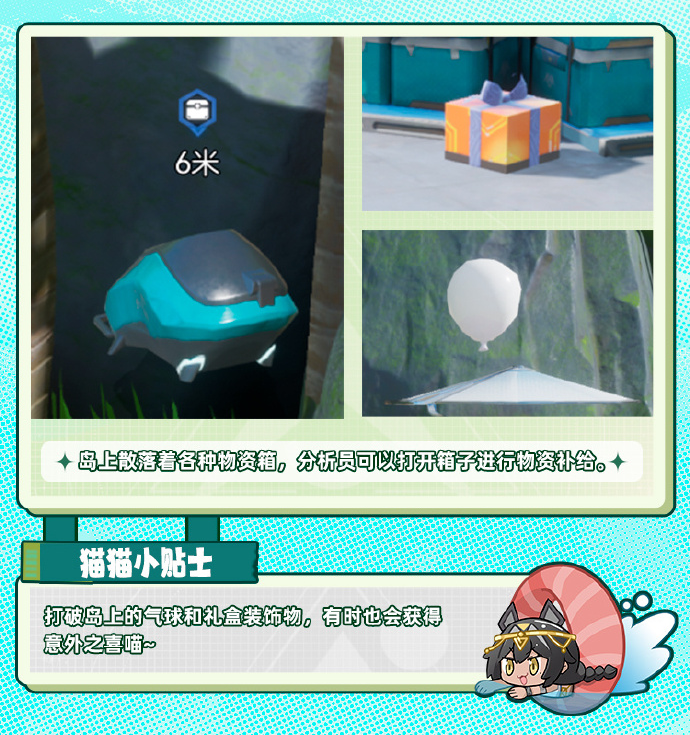 Open supply boxes around the island to also receive rewards.
Cat fact: break balloons and decorations around the island, and you might get a surprise~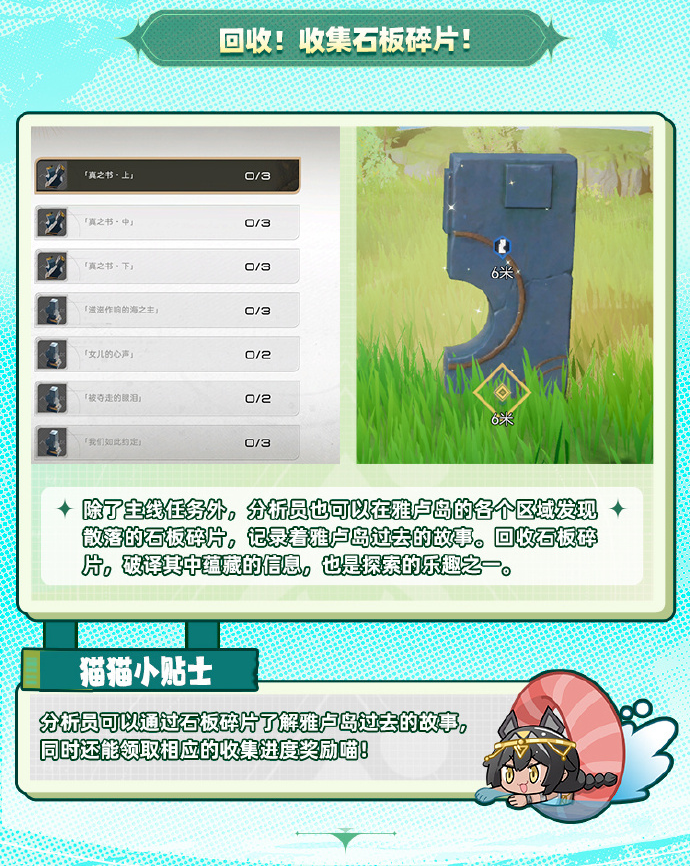 Collect stone tablets around the island to learn about the past of Yallu Island.
Cat fact: adjutants can learn about Yallu's past through stone tablets. As well, you can also receive collection progress rewards!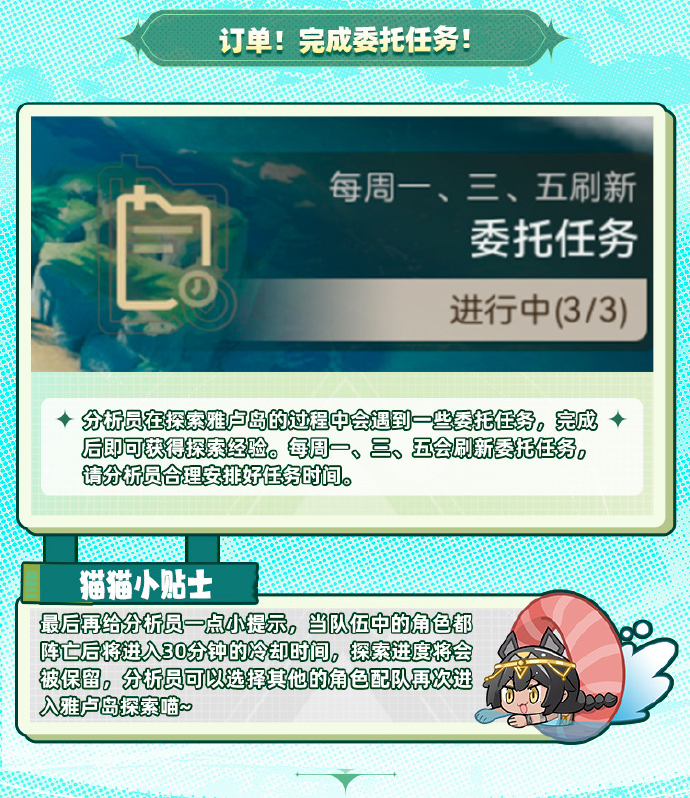 Adjutants will receive special missions to complete while exploring Yallu Island. Completing these missions will award exploration XP. Missions refresh every Monday, Wednesday, and Friday.
Cat fact: When operatives are killed, there will be a 30-minute cooldown before they can be used again. Exploration progress will be preserved though, so adjutants can choose other characters with which to form a team and enter Yallu Island again to explore~
Fishing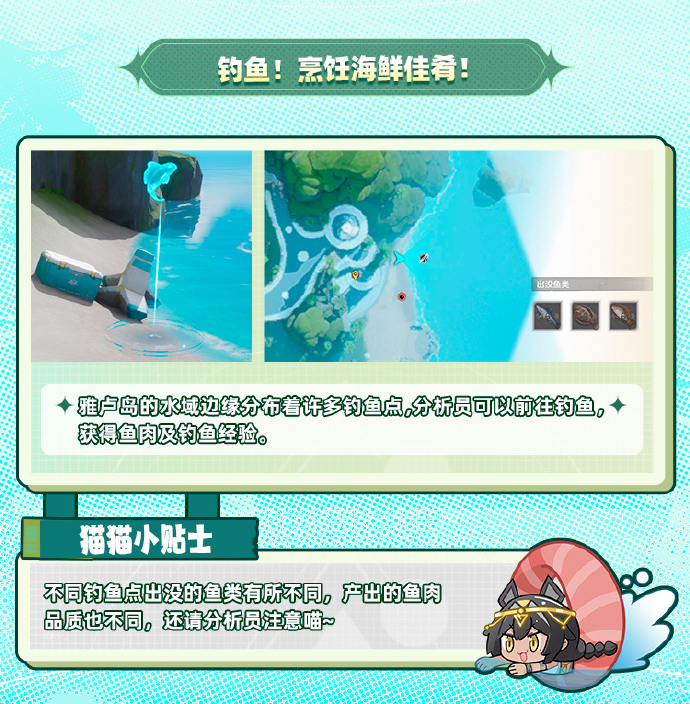 There are various fishing spots along the coast of Yallu Island where Adjutants can go fishing to obtain fish.
Cat fact: each fishing spot will have different fish and different qualities of fish, please pay attention adjutants~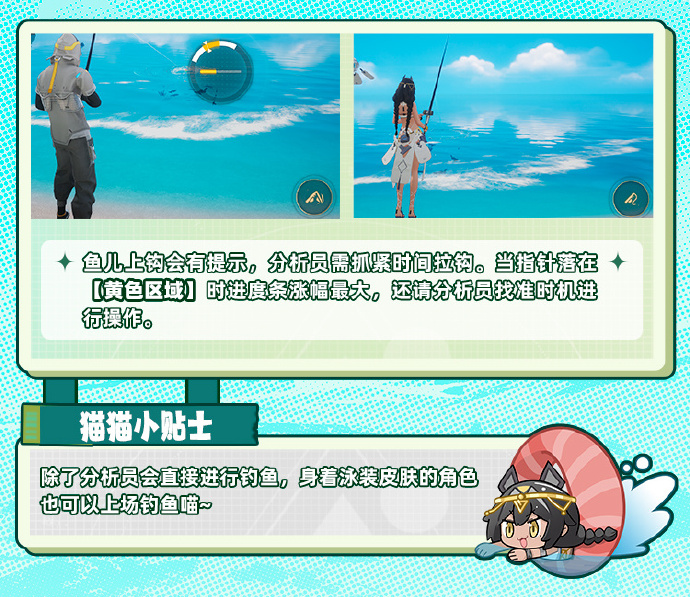 Time your pull right to ensure you catch the fish when it takes the bait.
Cat fact: aside from the adjutant, operatives in swimsuit outfits can also go fishing~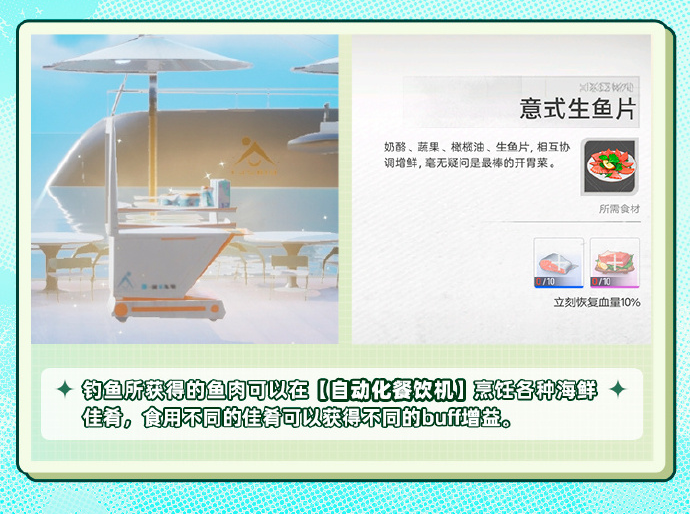 Caught fish can be used to cook various food items from the "Automated Catering Machine." Consuming different food items will provide various buffs.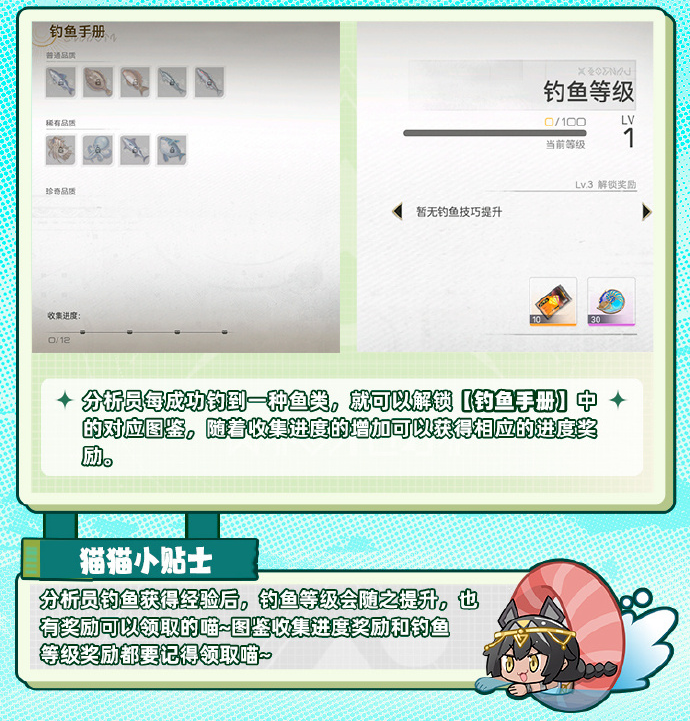 Catching various types of fish will unlock their corresponding entry in the "Fishing Manual". Obtain rewards for filling out the manual.
Cat fact: as the analyst gains experience fishing, their fishing level will increase accordingly. Raising your fishing level will also provide rewards, meow~ Remember to claim the fishing manual collection progress rewards and fishing level rewards, meow~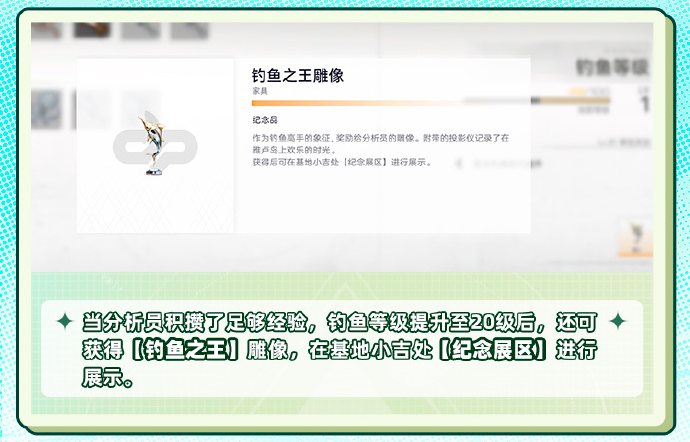 Once your fishing level reaches level 20, you will receive the "Master Fisherman" statue, which can be displayed in the base.