Strange... Adjutant, your heartbeat seems to be quickening?
Event starts on November 2, 2023 and ends on December 14.
An account level of 20 or higher is required to participate.

Some names are subject to final EN localisation.
---
New Content
Limited SSR Operator: Mauxir - Shadow Ka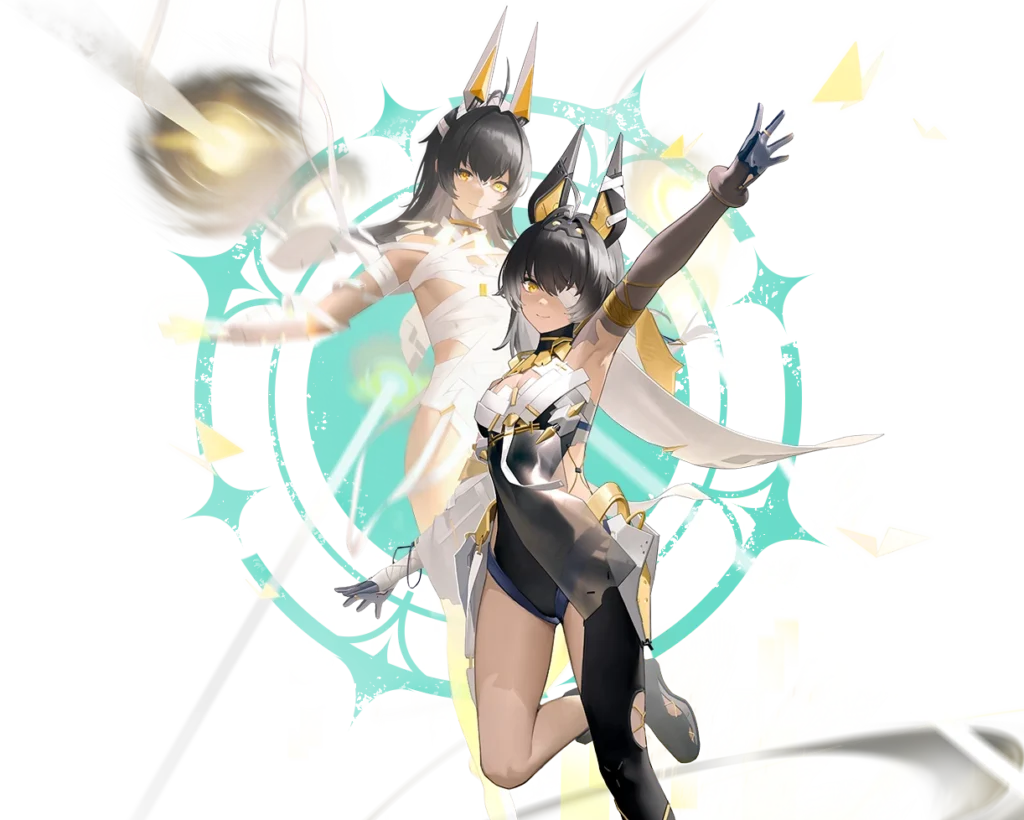 Mauxir - Shadow Ka will be an SSR SMG operator. She will be available in the "Return to Origin" limited operative banner from November 2 to November 30. You can find a preview of her abilities here.
Mauxir - Shadow Ka outfit: Sizzling Holiday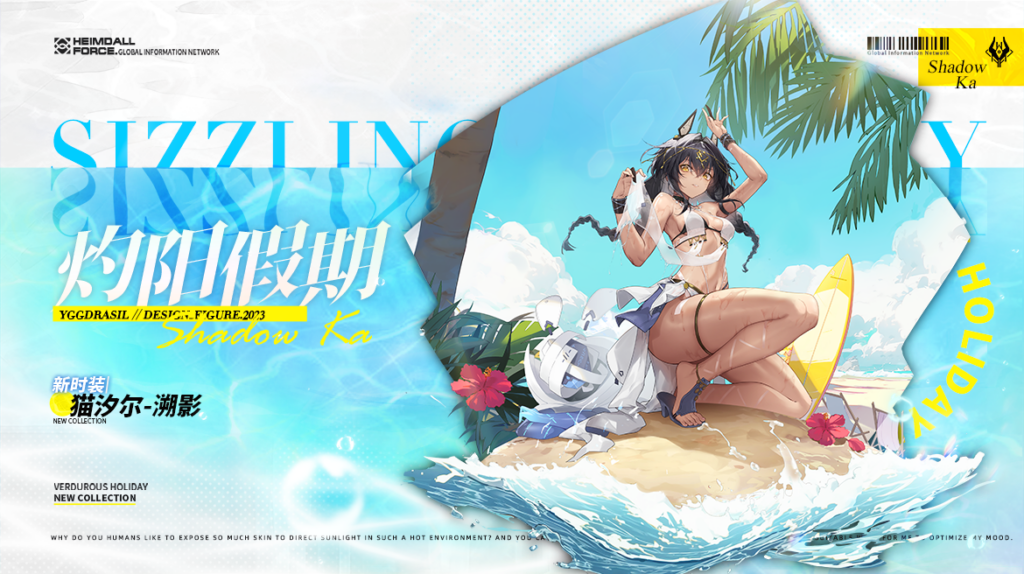 Chenxing - Ethereal Cloud outfit: Wavecrest Glimmer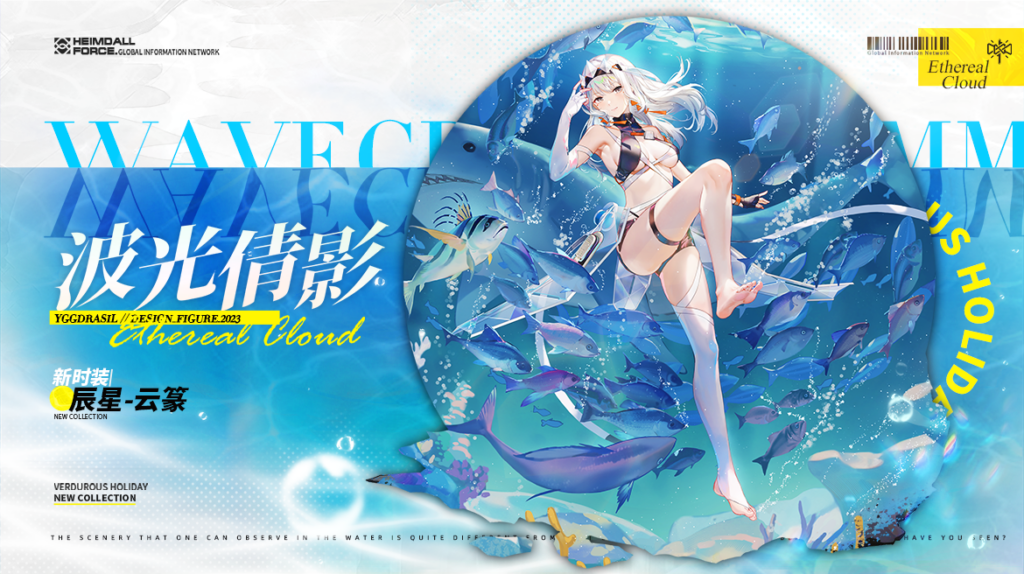 Yao - Winter Solstice outfit: Sparkling Swell
Enya - Big Sis outfit: Sultry Sunshine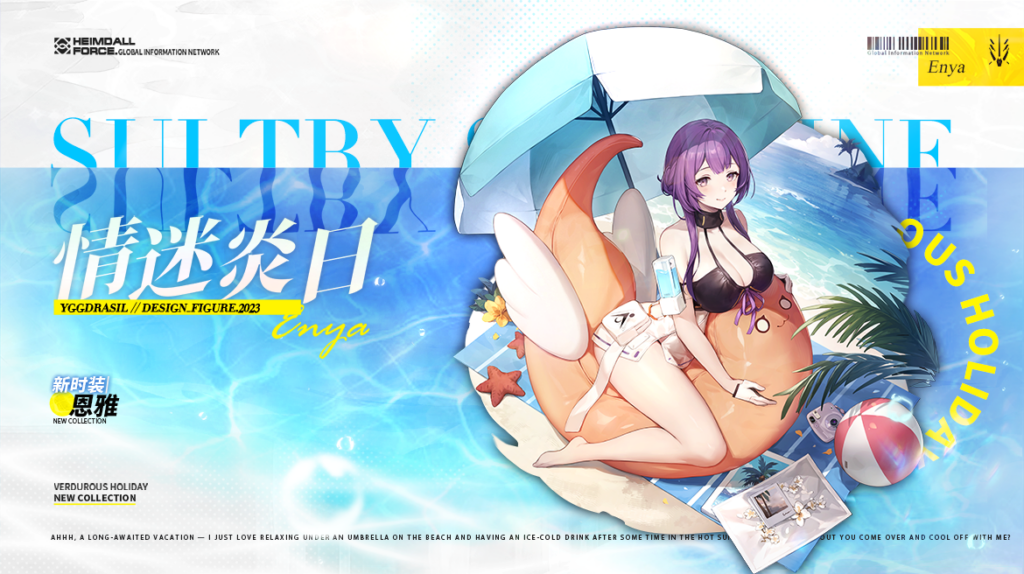 Yao - Quiet Quitter outfit: Enduring Valor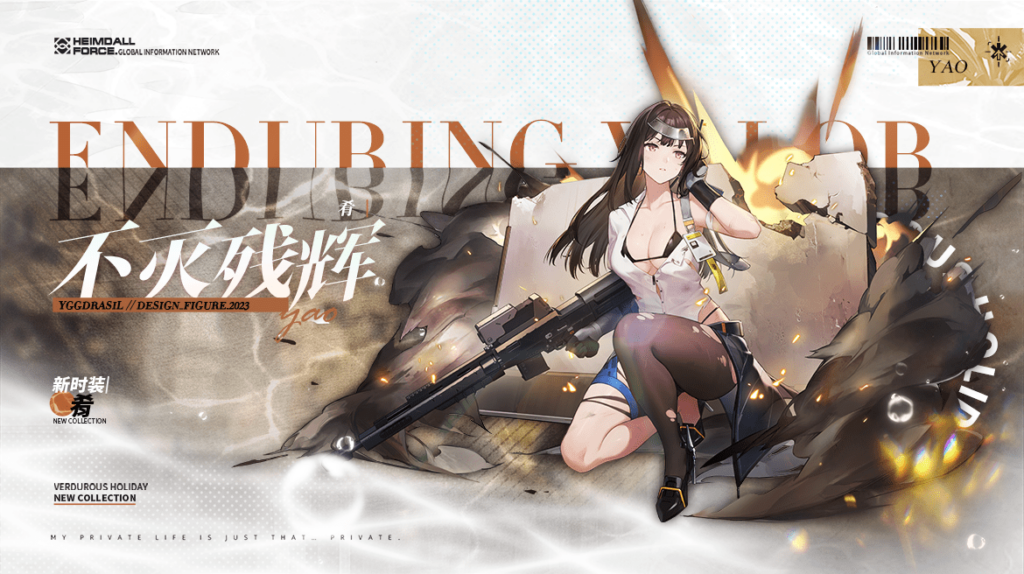 Marian - Swift outfit: High Roller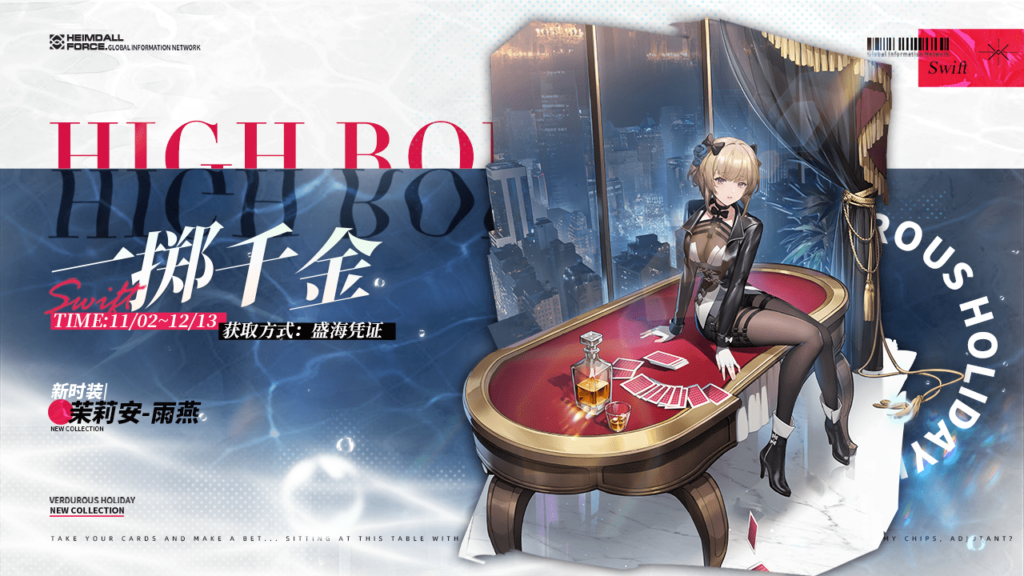 New SSR Weapon: Alloy Truth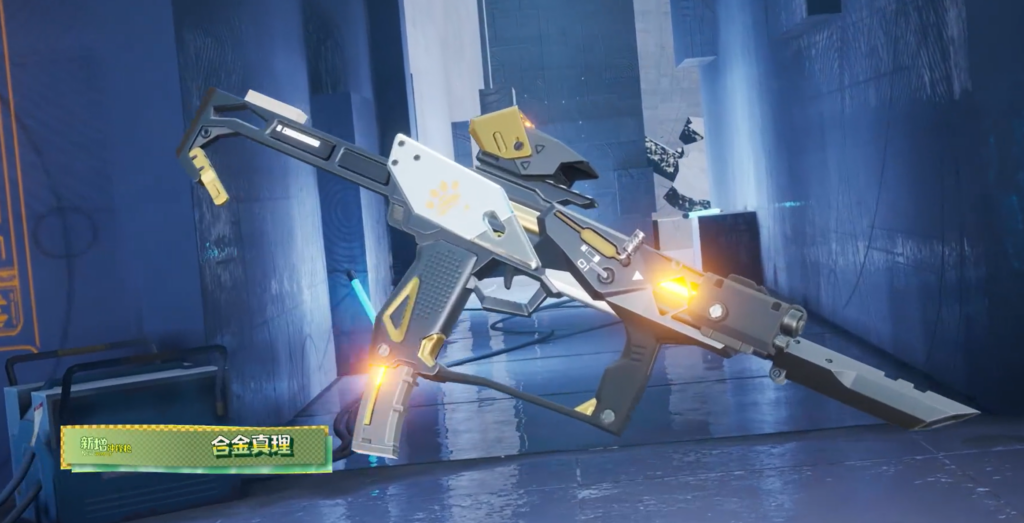 You can find a preview of this weapon's details here.
New logistics set: Amarna Squad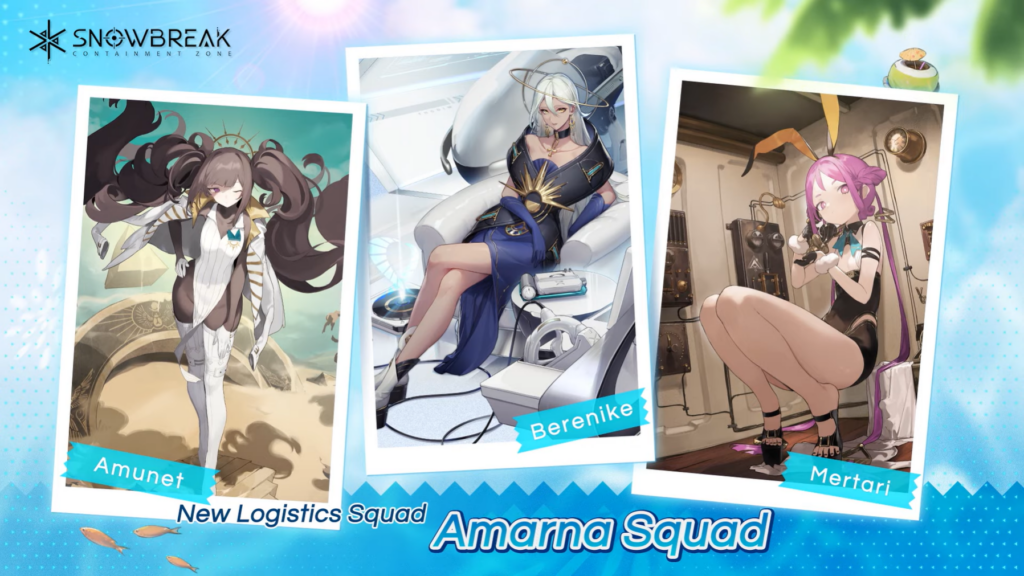 You can find a preview of this logistics set's effects here.
Mauxir and Marian added to dorms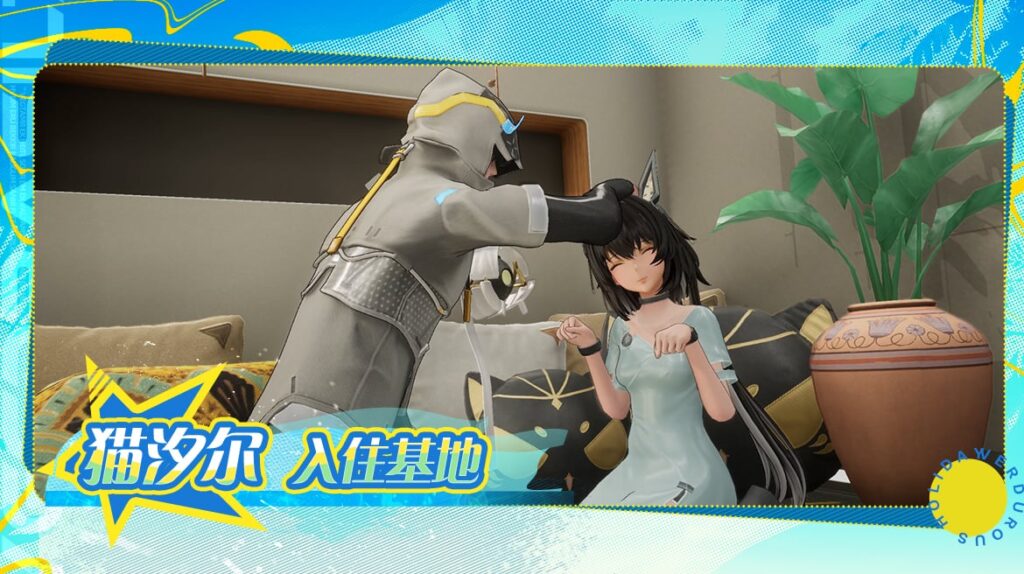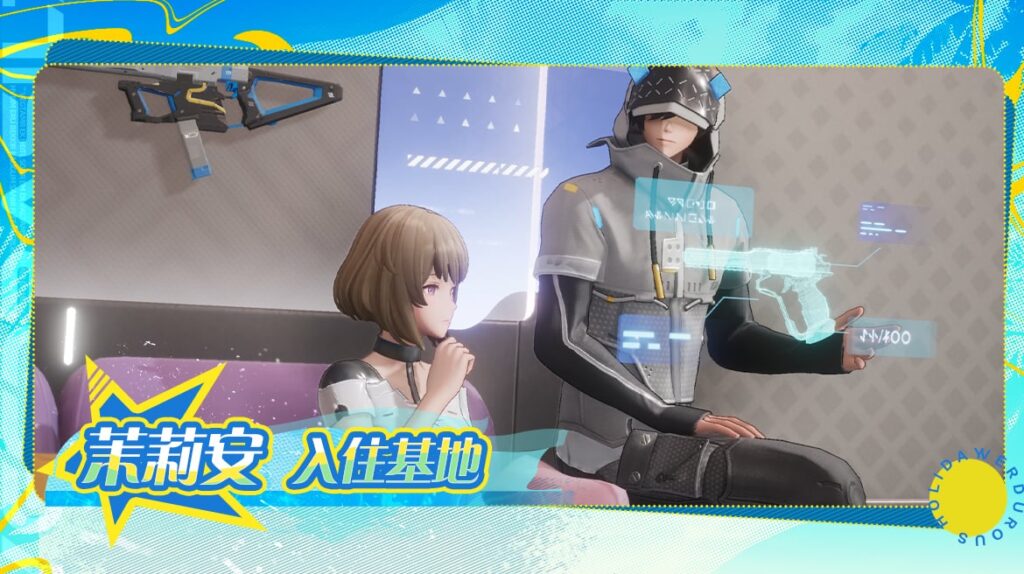 New interactive furniture for Marian and Mauxir will be available at a temporary 20% discount. If current pricing holds, they should each cost 640 Opal Vouchers on discount, and 800 at normal price.
Marian: High-tech holographic luxury sofa
Mauxir: Cleopatran Royal Carpet
New base decorations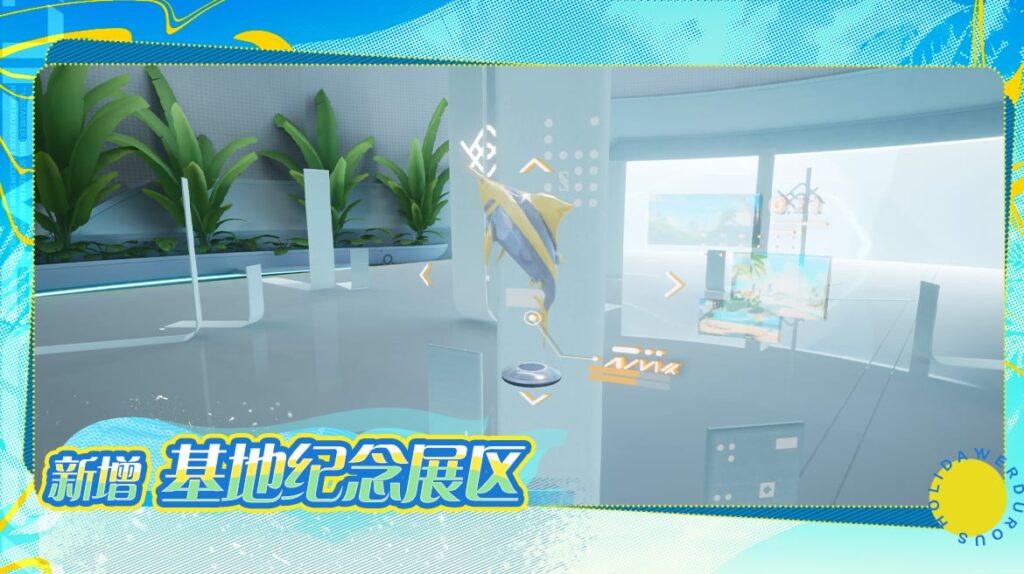 New operative interactions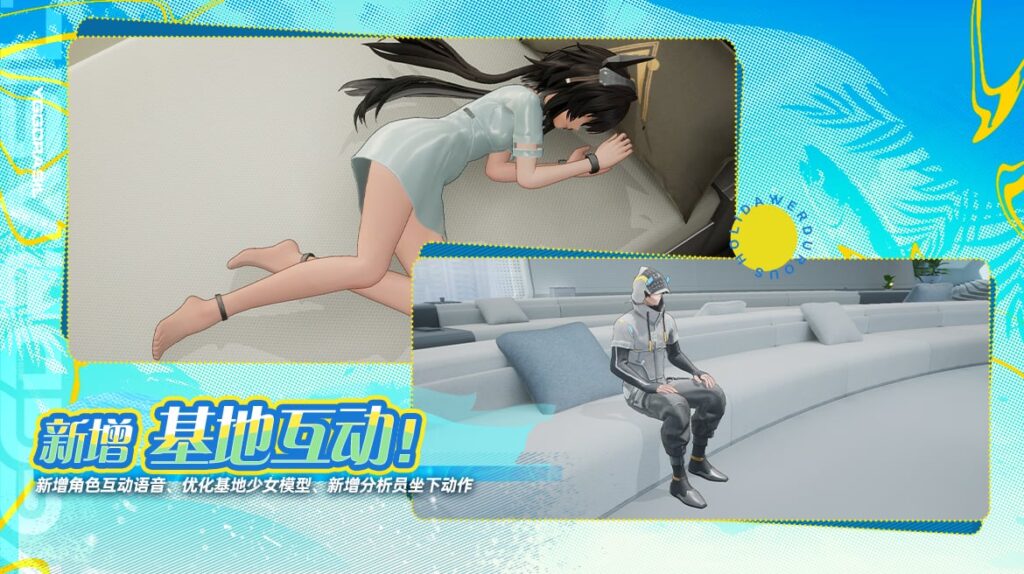 Gacha Banners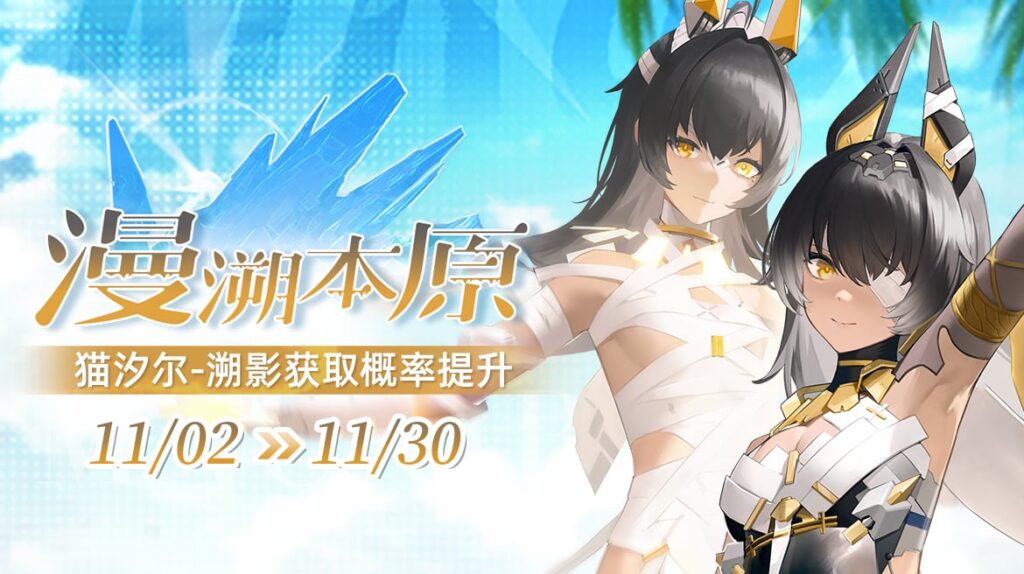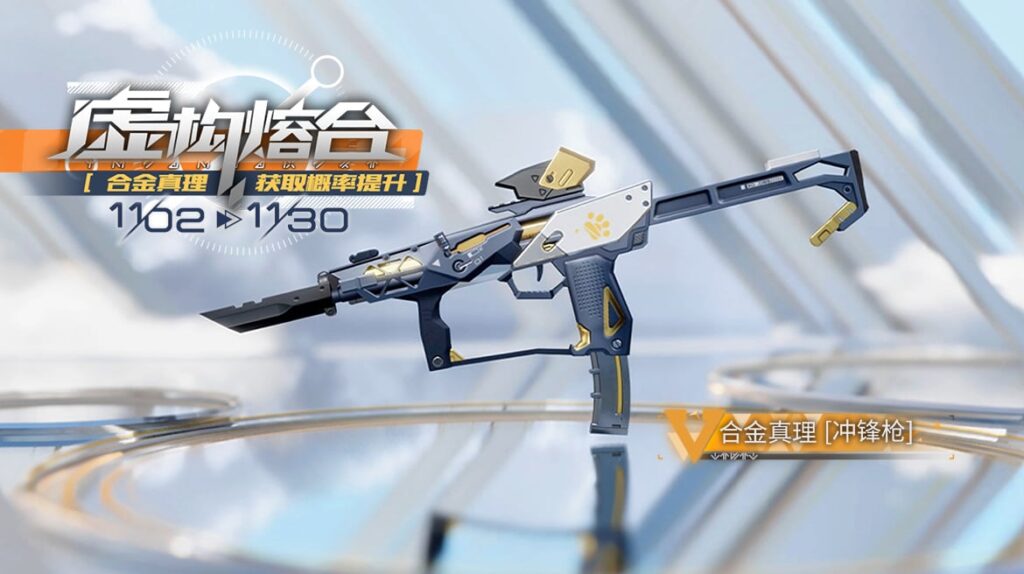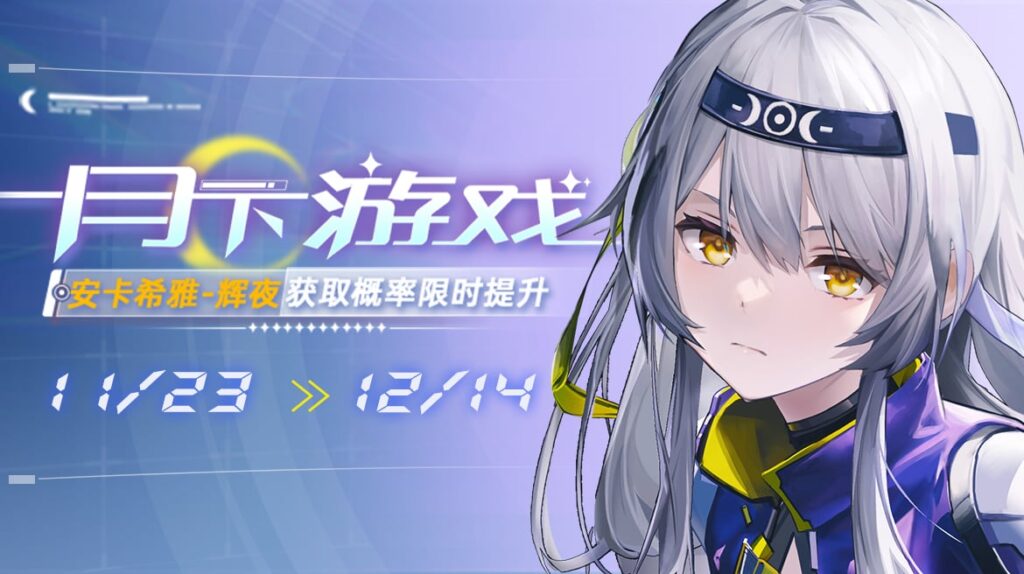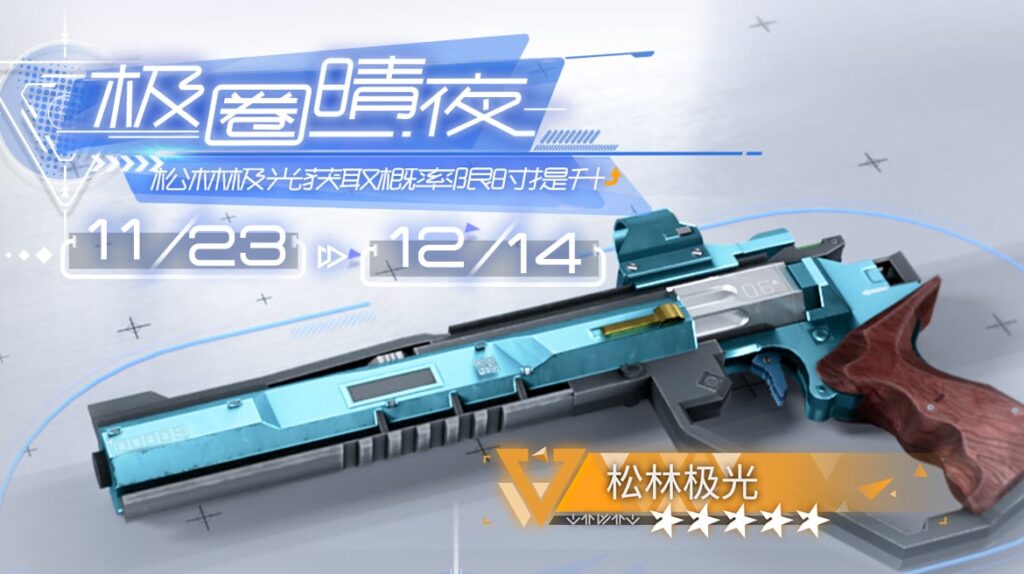 Event Game Modes
Event boss: Teumessian Fox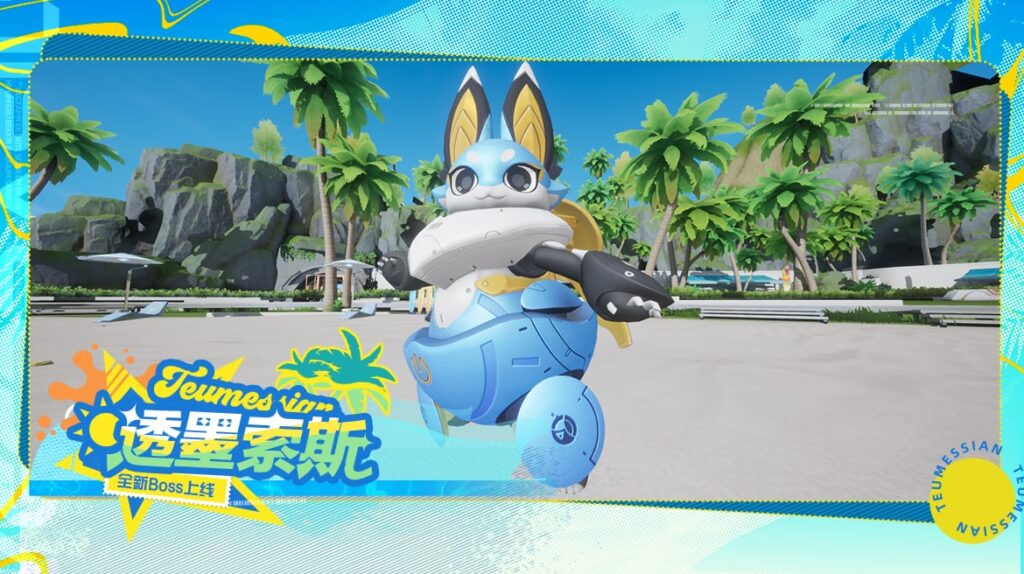 Main story: Verdure Star of the Sea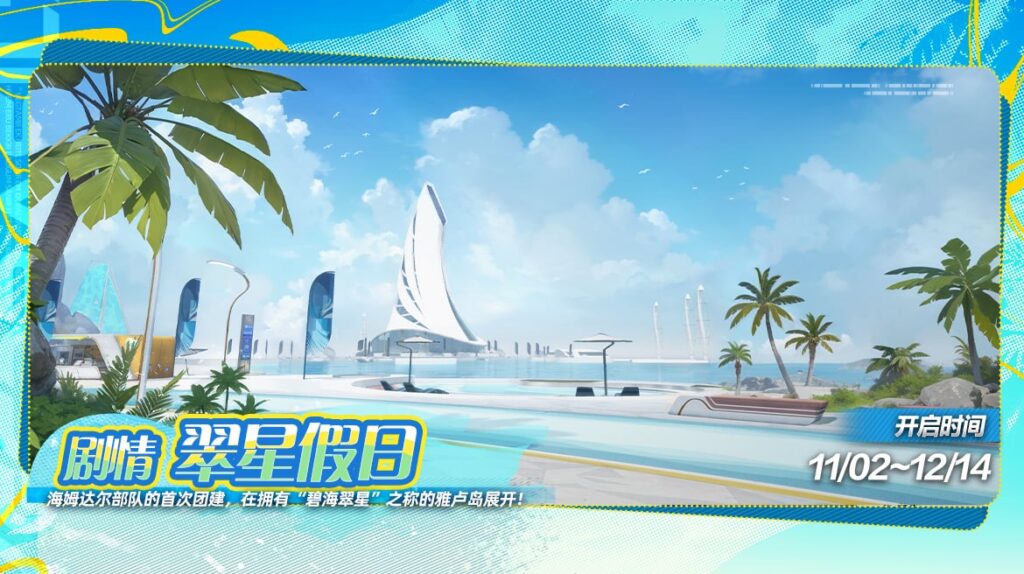 "Ancient Isle Survey" open-world mode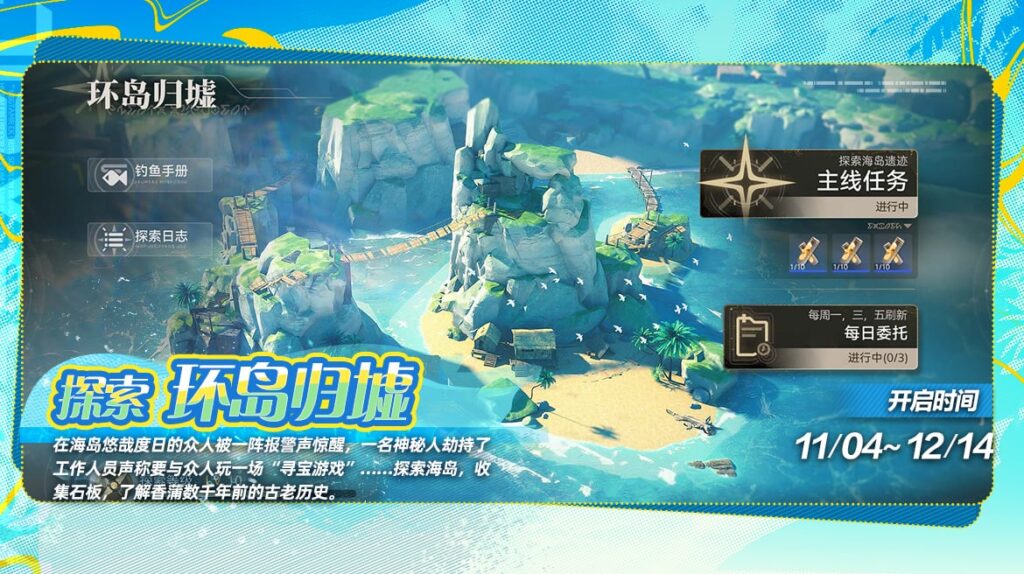 It will have three areas that will open after a certain date, with each area staying open until the end of the event:
Scenic area: November 4
Ruins area: November 9
Resort area: November 14
Complete special tasks every week, collect currency pickups throughout the island, and eliminate enemies to receive rewards.
The open world will have multiple fishing spots, with various types of fish that can be caught and. The caught fish can then be cooked to make food that can be consumed to gain various buffs.
You can learn more about this game mode here.
"Torrential Waves" wave defense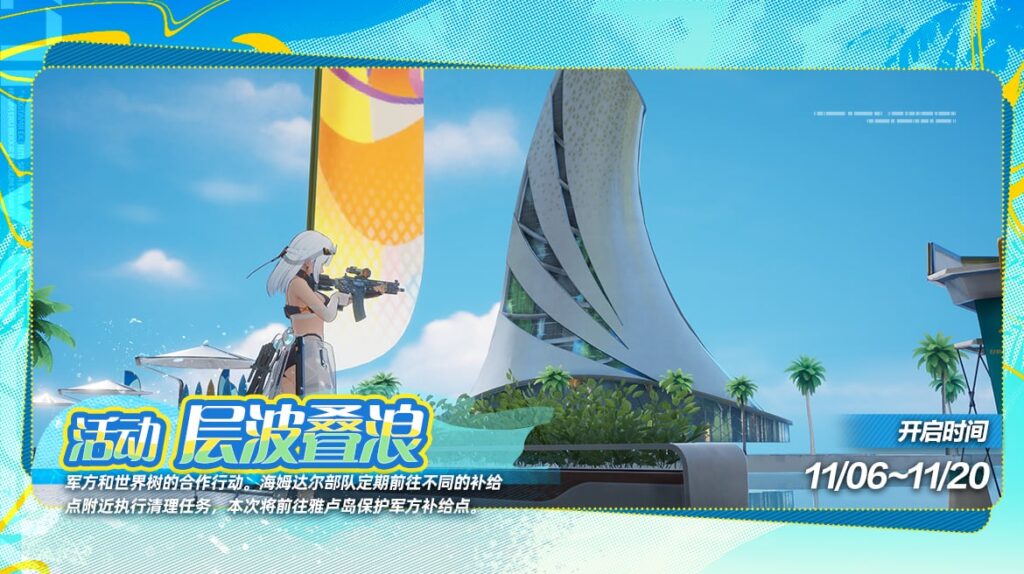 Defend against a set number of waves and. Use currency collected to purchase supplies to assist you.
"Seabound Warfare" challenge mode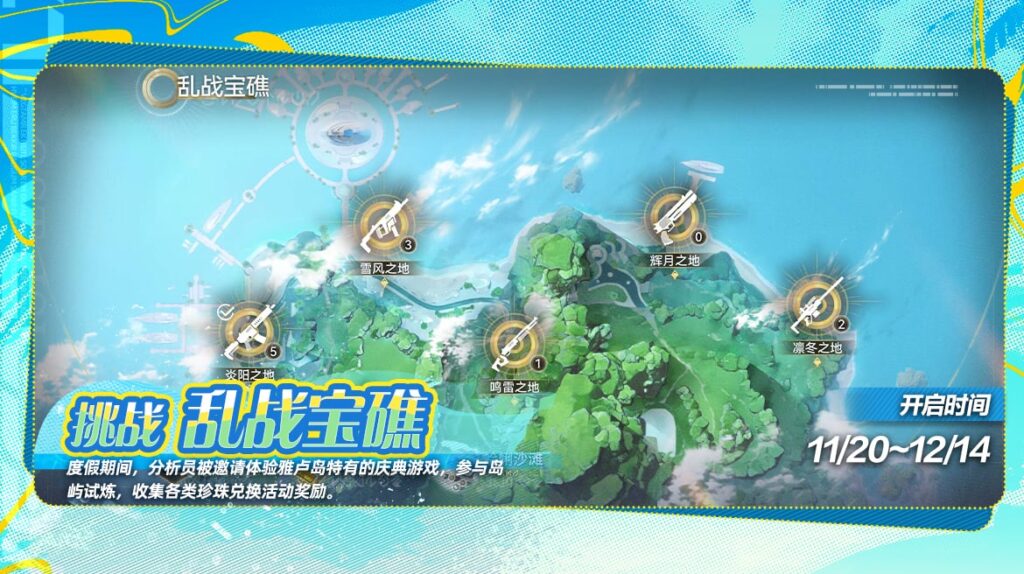 Play through five different areas with 8 difficulty levels to obtain pearls, which can be exchanged for rewards.
Trial operatives and various buffs will also be available.
"Goldrush Party" minigame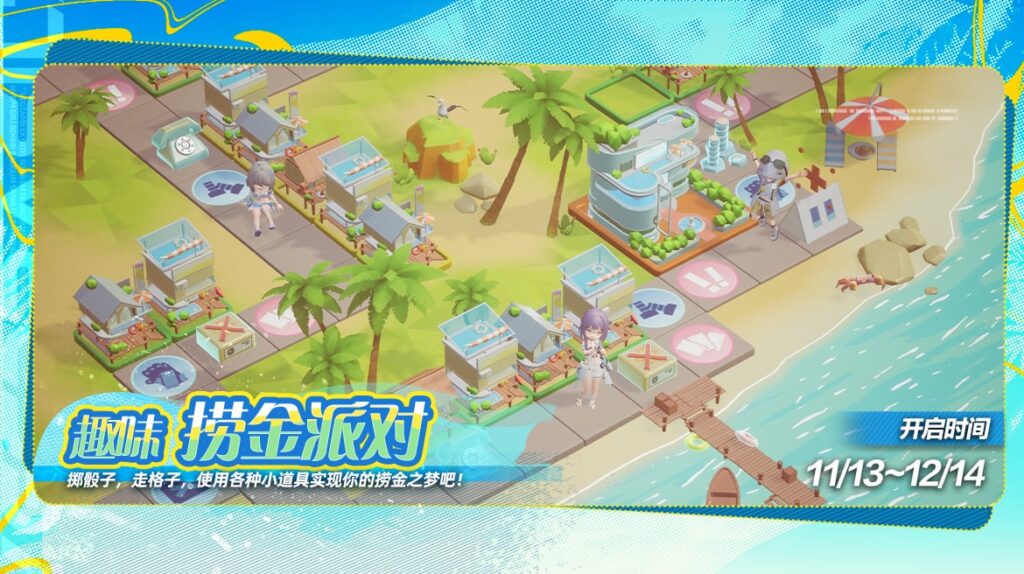 Has four levels, which open at different dates and last until the end of the event:
Rolling Wave Party: November 13
Jungle Party: November 15
Echoing Party: November 17
Cooperative Party: November 19
Gameplay is similar to Monopoly, as the goal is stated as making the opponent "bankrupt" or completing other win conditions. Use winnings from the game to vote for your favourite Yggdrasil character, getting a new avatar profile after voting for a character a certain number of times. Once the event ends, the character with the most votes will also get a special avatar frame that will be given out to all players.
You can view more details here.
"Tidefire Showdown" solo/co-op boss rush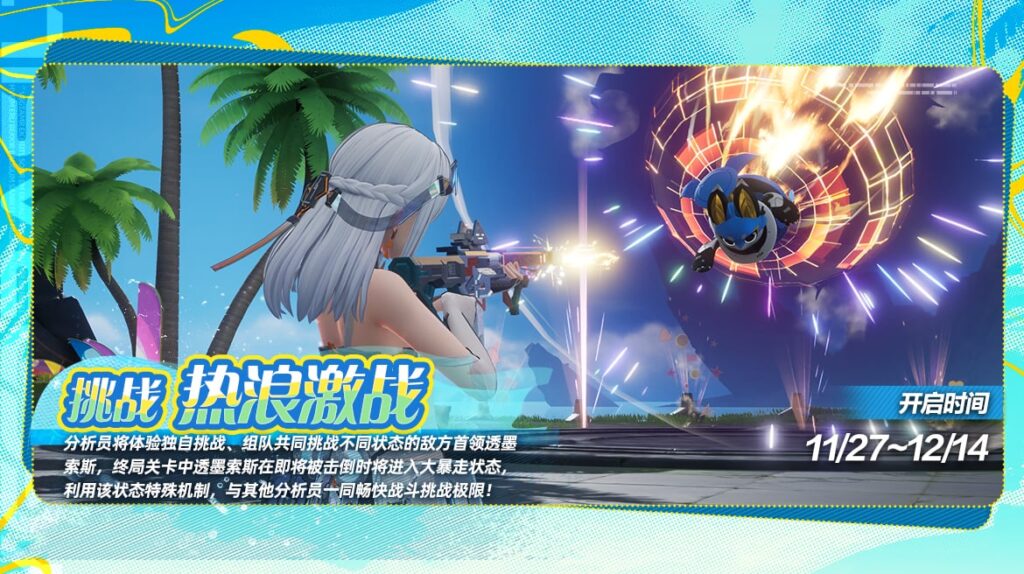 Has five levels that open at different dates and last until the end of the event.
Solo - Easy: November 27
Solo - Normal: November 28
Solo - Hard: November 29
Solo - Danger: November 30
Grand Finale (Co-op): December 1
Your scores across all five levels will be summed up to obtain rewards based on your ranking on the leaderboard after the event.
"Days of Tidal Reverie" login event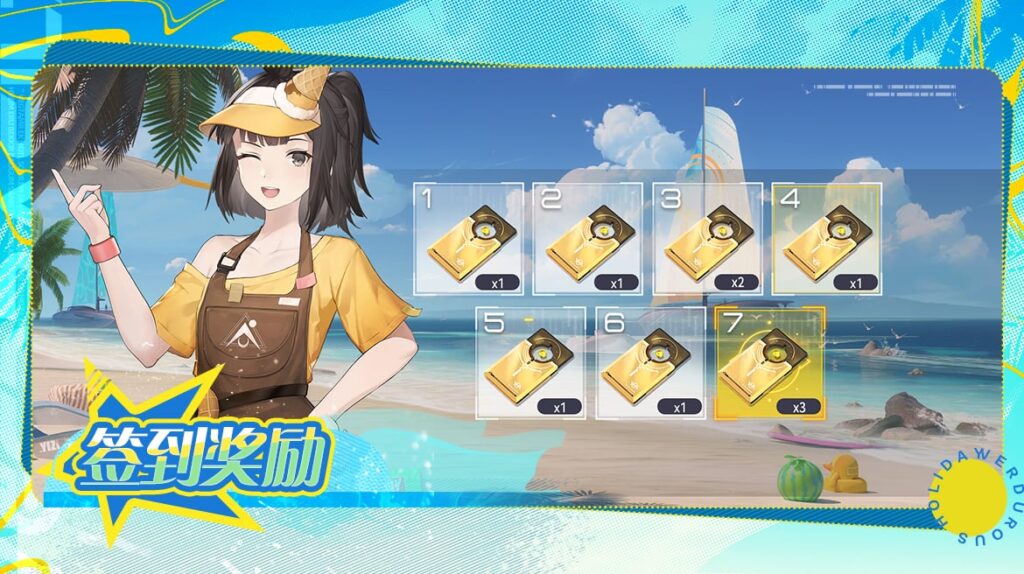 Log in for seven days between November 2 to November 23 to get ten limited operative banner tickets.
Additional Memory Chips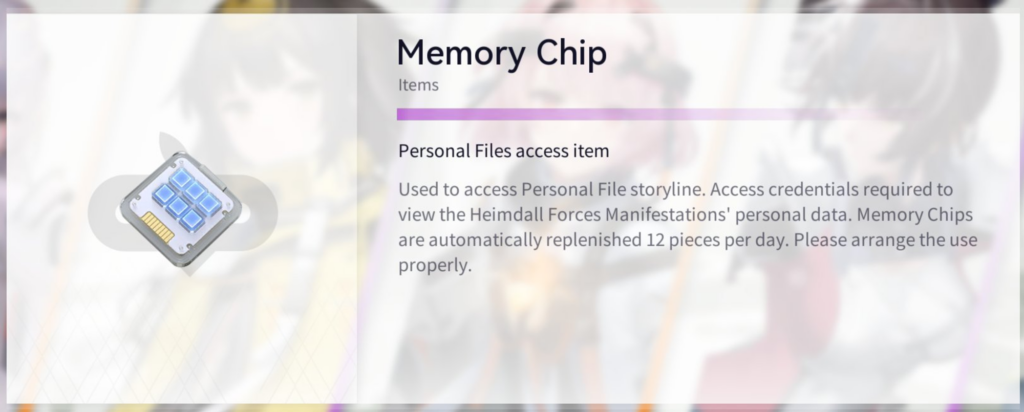 Log in between November 2 to November 8 to receive 4 Memory Chip bundles every day. Each bundle grants 3 Memory Chips for use in Personal Files.
"Seabreeze Market" Event Shop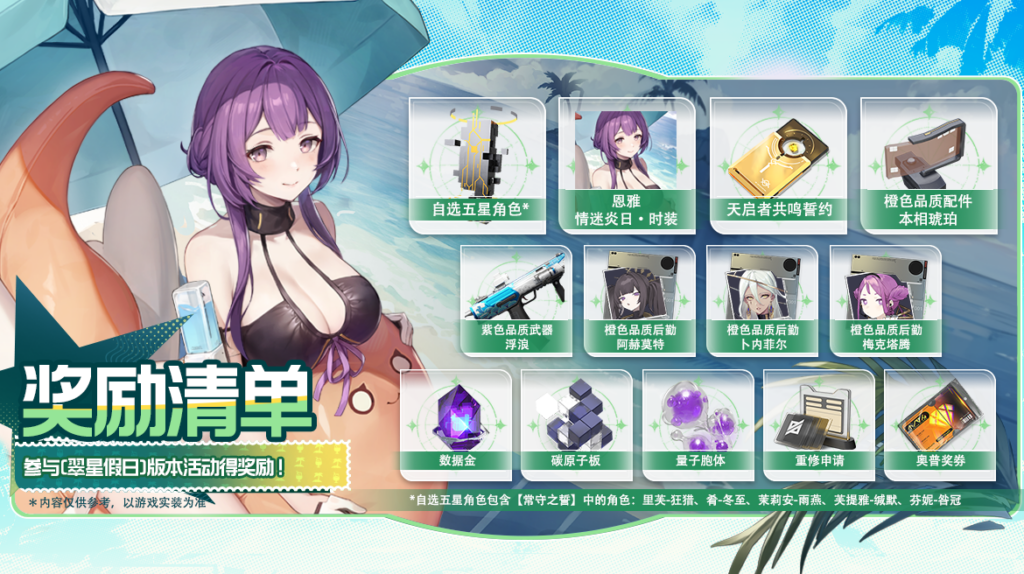 SSR operative selector
Enya outfit: "Sultry Sunshine"
Limited operative banner tickets
SSR weapon attachment: "Authentic Amber"
SR weapon: "Wave"
SSR logistics set: Amarna Squad
Digicash
Carbon Atomic Plate (SSR weapon uncap mat)
Quantum Cell (SSR Neuronic mat)
Revision Application
Opal Voucher (dorm currency)
The SSR selector can be used on any of the permanent SSR operatives:
Yao - Winter Solstice
Fenny - Coronet
Fritia - Hush
Lyfe - Wild Hunt
Marian - Swift