Version 1.3 of Snowbreak: Containment Zone - Verdurous Holiday - has been announced! A big change in scenery to welcome the summer season. Check out the official trailer and some information about Yallu Island!
Trailer
Operatives in swimsuits are enjoying the blue ocean and sandy beach during the holiday!
Strange... Adjutant, your heartbeat seems to be quickening?
Yallu Island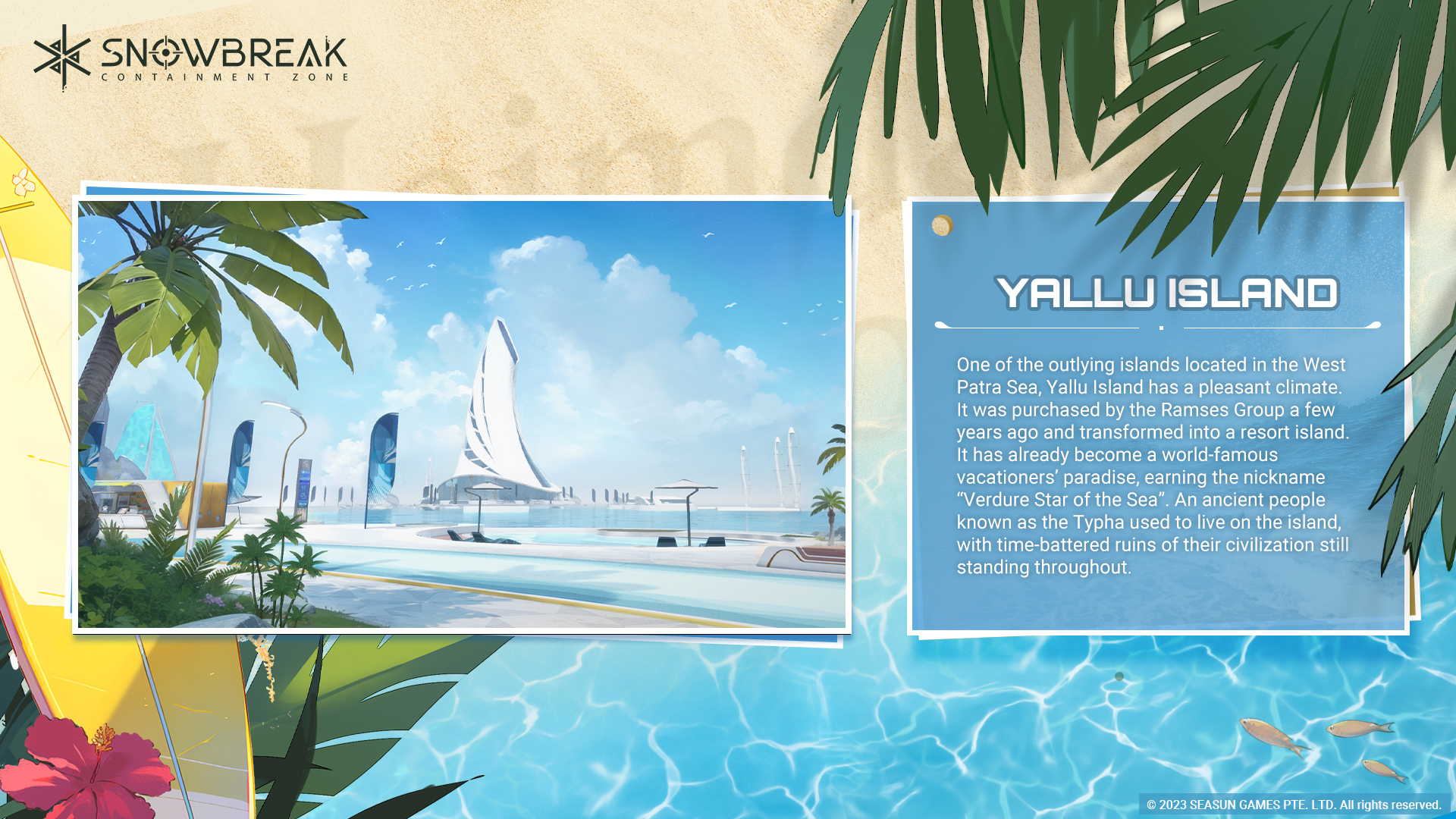 One of the outlying islands located in the West Patra Sea, Yallu Island has a pleasant climate. It has already become a world-famous vacationers' paradise, earning the nickname "Verdure Star of the Sea".